CURLY'S CLEAN ENERGY STICKS
Curly's flavorless liquid sticks are made with UV filtered water, natural caffeine, and electrolytes - that's it.
Energize your favorite drinks and enjoy living your best life.

WAKE-UP
Start your day off right by hydrating as soon as your feet hit the ground.

BEFORE WORKOUT
Get a gentle boost of energy before you crush it.

AFTER WORKOUT
Hydrate and keep your energy going post-workout.

Mid-Day Slump
Skip the sugar/caffeine bombs and get a natural pick-me-up.

TRAVEL
Arrive refreshed and hydrated, even on your longest days.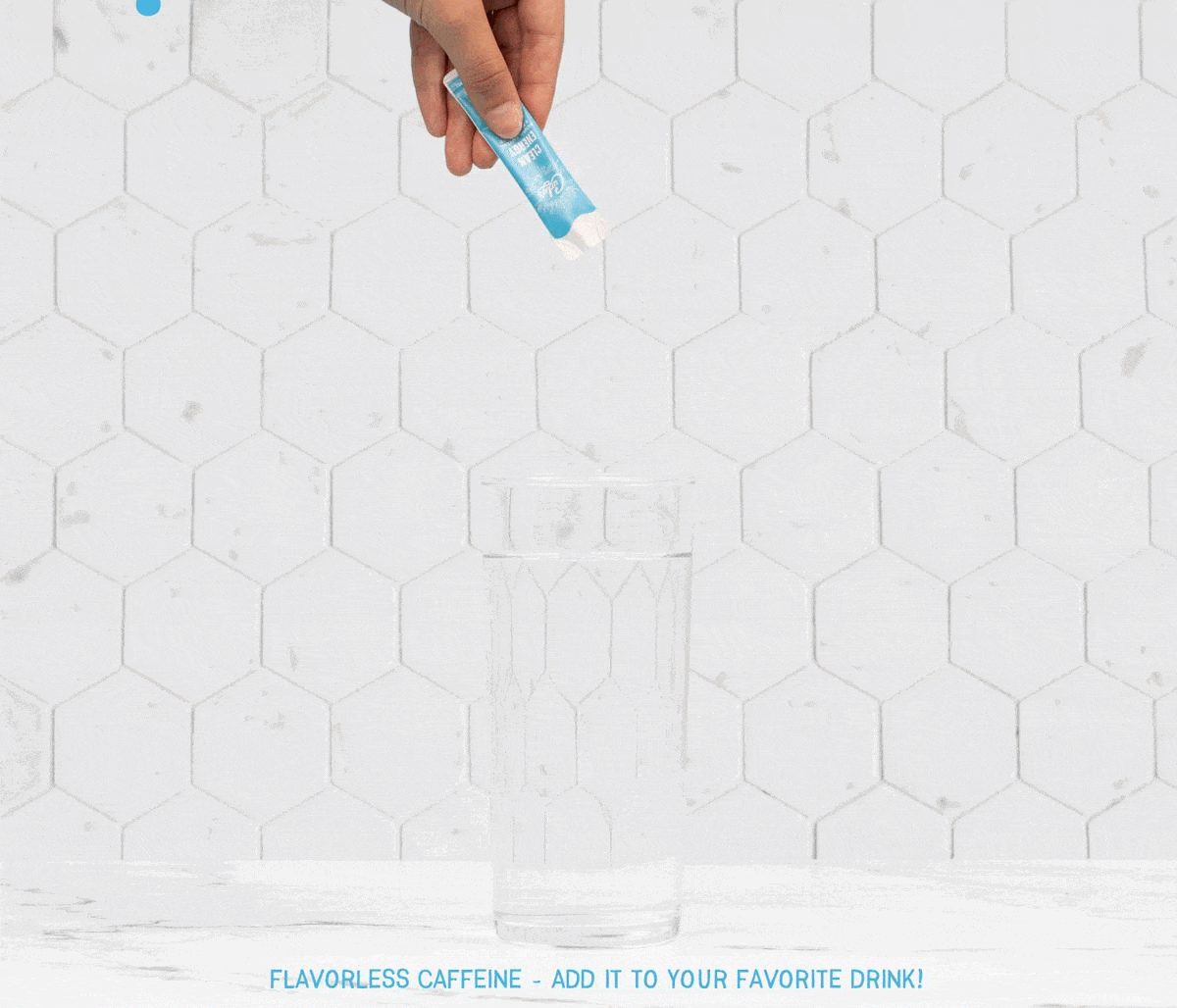 Energize your favorite drink
There's never not a good time to stay hydrated and keep your good energy going. Instead of reaching for high calorie, high caffeine beverages that only dehydrate and leave your feeling depleted, simply add a Curly's to your favorite drink and see how much better you feel all day long.
Simple, clean, flavorless ingredients
Our Clean energy sticks contain purified/UV filtered water, natural caffeine, and electrolytes - that's it. No sugar, no artificial ingredients, and no BS. You can feel great about adding Curly's to anything you already enjoy.
Liquid that mixes perfectly every time
When you add Curly's Clean Energy sticks to your favorite drink, you can be stoked that you don't have to stir, shake, or drink powder clumps - ever. Our sticks are liquid and they mix perfectly in your favorite drink, every time.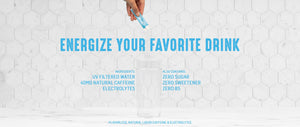 WATER
To make sure you feel great about adding Curly's to any of your favorite drinks, we only use water that is purified with reverse osmosis and UV light filtration.
CAFFEINE
No synthetic, bitter caffeine here. We use only natural caffeine from organic coffee beans. 40mg per Clean Energy stick equals about ½ cup of coffee, just the right amount.

ELECTROLYTES
Electrolytes are the key to sustained hydration. Each Clean Energy stick contains our electrolyte blend of 35mg calcium, 30mg magnesium, 20mg sodium and 19mg potassium.

PACKAGING
We take our environment and your health seriously. That's why we changed our focus from large plastic bottles in large boxes to small liquid sticks in small foil pouches.
FEATURED REVIEWS
WHAT PEOPLE ARE SAYING

I start my day off with Curly's! It's my healthy caffeine pickup throughout the day, at the gym in the morning and at the office in the afternoon.
- MARK M., AUSTIN,TX
Live your best life, drink curly's.
LOCATE A STORE NEAR YOU (WATER ONLY).
You can find Curly's Caffeine Water with Electrolytes at your neighborhood HEB, Whole Foods, or United Supermarket! We would love to see you and serve you! No store near you? No problem! We ship Clean Energy Liquid Sticks anywhere in the USA!
FIND CURLY'S NEAR YOU